Home | Prayers | Sufi Path | Rays of Study | SMI Structure | Initiation | Schedule | News Updates | Links | Articles
Murshida Rabia Ana Perez-Chisti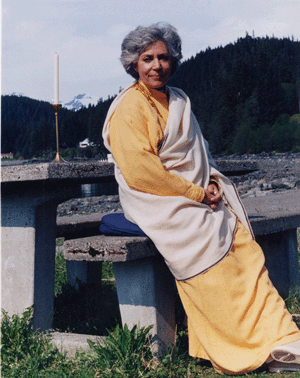 Murshida Rabia Ana Perez-Chisti

Beloved Family Of The Message:
Love, Harmony and Beauty
Joyous Millennium And Prayers To You For A Peaceful Century.
May All Beings Find Food, Shelter And Heart-Directed Work.
May The Dawning Of Illuminated Mind Guide Your Way So That
The Fulfillment Of Your Highest Purpose Manifest In The World.
May You Be Of Greater Service To Humanity.
May Your Service Ever Arise From Tranquil Heart and Mind.
Never Give Up.
Ever Forward Into The Light.
********************
Your Devoted Servant
Rabia
Home | Prayers | Sufi Path | Rays of Study | SMI Structure | Initiation | Schedule | News Updates | Links | Articles
Site owner Murshida Rabia Ana Perez-Chisti National Representative for SMI USA
E-mail: [email protected]
Site Map
Attribution & Legal Disclaimer